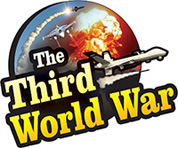 Washington/Tokyo/Seoul: The US President Donald Trump demanded that Japan and South Korea should provide additional funds for the US military, deployed in these countries to counter the threats from China and North Korea. There are nearly 54,000 US military personnel in Japan and the number in South Korea is more than 23,000. The United States had deployed its military in these countries against the background of the second world war and the Korea War after that.
The United States deployed its military in Japan and South Korea given the Korea war, which flared up soon after the second world war. In the agreement signed at that time, the United States asserted that Japanese security was entirely its responsibility. Although, Japan has built its military over the last six decades, as per the agreement, the Japanese security is still dependent on the United States. There have been many disputes over the US military deployment in Japan, but both the countries have resolved these disputes through discussions. The rapidly increasing Chinese military might, the traditional adversary of the japan, is considered to be a primary factor behind the US military deployment in Japan. Other than this deployment, the United States is providing large scale military aid to Japan.
Japan pays nearly $1.8 to $2 billion to the United States for this military deployment. President Trump said that this sum was insufficient and demanded $8 billion from Japan for the deployment. A US periodical informed that this proposal was presented, during the Japan visit, of the former National Security Advisor John Bolton. Although Japan has denied the report, the US sources have indicated that the proposal has been given.
Following Japan, demand for additional funds has been raised with South Korea too. US Secretary for Defence, Mark Esper, recently visited South Korea. This proposal was given to South Korea during this visit. A few months ago, Trump had also tweeted regarding this. As per the US sources, Trump has demanded that South Korea should pay $4.7. Billion to the United States for military deployment.