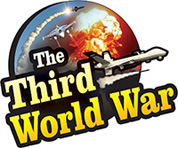 Gaza: Yahya Sinwar, the leader of Hamas from Gaza Strip threatened, "We launched attacks on distant cities like 'Beersheba' because Iran supplied us with long-range rockets. Therefore, if Israel even thought of attacking Gaza Strip in the times to come, Israel will have to face a doubly strong attack from Hamas. We will target Tel Aviv and other cities." The anti-Iran sentiment has been rising following the sabotage attacks on Saudi tankers, two weeks ago. Saudi has alleged that Iran is creating threats for the countries in the region by supplying weapons to the extremist organisations in the Middle East. In this scenario, the warning issued by the Hamas chief adds to the Iranian woes.
Hamas chief Yahya Sinwar threatened the United States and Israel while addressing the Palestinian population in Gaza on a TV channel. Palestine will not retreat because the support Israel is receiving. The Palestinian protests against Israel will continue. The Hamas chief warned that if Israel attacked Palestinian now, it would have to face dire consequences.
Since the conflict with Israel in 2014, Hamas continued increasing its weapon readiness. At the same time, the Hamas leader informed that Hamas received large scale military aid from Iran. Sinwar announced that Iran supplied rockets to Hamas. The distant Beersheba city was attacked using these long-range rockets, and the international community became aware of the capabilities of Hamas. Without the help of Iran, it would not have been possible to carry out hundreds of attacks of this strength."
'Therefore, Israel should not even think of attacking the Gaza Strip. Otherwise, this time there will be severe attacks on Tel Aviv and other Israeli cities,' Sinwar warned. A month ago, Hamas had launched nearly 700 rocket attacks on Israel. These rockets successfully reached distant parts of Israel. Following these, Israel destroyed the Hamas headquarters and other important locations carrying out fierce attacks.
The Hamas chief warned that there would be a minimum of 1,400 rocket attacks on Israel, this time. After threatening Israel, Sinwar, the chief of Hamas also criticised the United States. Sinwar claimed that the scheme prepared by US President Trump for Israel-Palestine would fail. The Hamas chief declared that the conflict would not end till Israel exists on the Palestine land.
Meanwhile, the United States, Israel and Saudi Arabia are accusing Iran to be a sponsor of terrorism. The US and Saudi have blamed that Iran supported terrorist organisations, are responsible for the instability in the Middle East. The United States and Saudi have cited the example of Syria, Iraq and Yemen in support of the accusations. Whereas, Israel has accused that Hamas and Islamic Jihad from Gaza Strip and Hezbollah in Lebanon, are receiving a large number of missiles from Iran. Now, the claim of the Hamas chief that Iran is supplying long-range rockets to attack Israel adds to the Iranian problems.