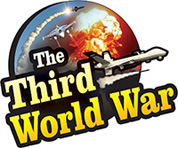 Beirut: Hassan Nasrallah, the chief of Hezbollah, warned 'War against Iran will not be limited to the Iranian borders. The war about to flareup will reduce the entire region to cinders. The US interests and soldiers will not be safe in this war. The intelligence department of President Trump is fully aware of this.'
This warning of the Hezbollah chief was broadcasted on a Lebanese news channel. Currently, Saudi Arabia is making efforts to form a front of the Arab-Islamic nations, to teach a lesson to Iran. Saudi Arabia has warned that if the international community does not take harsh steps to stop Iran, it will have disastrous consequences. Therefore, a military front is being built against Iran and indications are that even the United States will initiate military action against Iran, at any time.
Although President Trump has said that he does not want a war against Iran, Secretary of State Mike Pompeo and National Security Advisor John Bolton are showering criticism on Iran. Pompeo and Bolton have levelled crushing allegations that Iran is carrying out destructive activities in the Middle East and the Persian Gulf. The Iranian leaders and military officials are replying to the accusations. But now, the extremist organisation Hezbollah from Lebanon has threatened the United States regarding the war against Iran.
The Hezbollah chief Hassan Nasrallah issued a stern warning that war against Iran will not be limited to the Iranian borders. It has already become clear that the Iran supporters are active in the Syrian, Iraqi and Lebanese conflicts. This increases the importance of the threat issued by the Hezbollah chief. Iran too had threatened the United States and Israel on similar lines. Iran has said that if the United States or Israel attacked Iran, the whole region would be devastated.
Hezbollah, having complete support from Iran, is currently ruling in Lebanon and its influence in other countries is also on the rise. Taking cognisance of the activities of this organisation, the United States declared it a terrorist organisation. At the same time, the United States has demanded that the Lebanese government should act against Hezbollah.