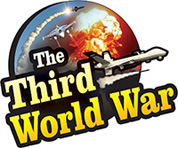 Kabul Photographs of the Taliban attack on the United States airport in Afghanistan have been released on Tuesday. Two Afghan civilians were killed and more than 70 were injured in this attack. While the peace talks between the US and the Taliban have resumed, the question of peace is once again being raised.
On Tuesday, the Taliban attacked the United States' largest base in Afghanistan, the 'Bagram Airbase.' The Taliban militants detonated a large explosion near a health-centre on the outskirts of the base. The Taliban terrorists managed to enter by taking advantage of the blast. Following this, there was a fierce battle between the Taliban, US and Afghani forces for about 10 hours.
Although no casualties were reported in the operation, Bagram Airbase attack has been considered as an indication of the Taliban's growing strength. While peace talks with the US continue, analysts claim that the Taliban continues to pressurise the US by attacking their most extensive base. The Taliban has claimed to have done significant damage during the attack on Bagram Airbase. It is believed that the US has released its photographs in response to the claim.