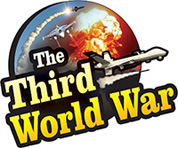 Washington/Pyongyang: The United States has taken a very aggressive stand against the missile tests conducted by North Korea last week. The United States has warned that the security of North Korea cannot be guaranteed if they hold any missile or any other tests related to the nuclear program henceforth. Kelly Craft, the US ambassador to the United Nations, pointed out that new sanctions could be imposed against North Korea, by the UN Security Council.
North Korea tested two missiles in the last week of November. Following the test, North Korea threatened the United States. North Korean Foreign Minister had retorted that it is the United States who has to decide, what Christmas gift it would like to receive, rejecting the proposal for talks referring to them as a waste of time. Following that, North Korea announced that it conducted a crucial test at the satellite launch station.
It is being said that this was a preparation for a new nuclear test. As per the threat issue to the United States, North Korea is preparing for a new test and as per analysts, this is a part of the same threat. The United States has taken severe cognisance of the matter and urgently called a security committee meeting. The meeting issued a warning to North Korea regarding the consequences and also pointed out that sanctions could be imposed.
One year has passed since the talks between the United States and North Korea regarding the closure of the controversial nuclear program. The timeline given by the United States to North Korea to wind up the nuclear program is also expiring in the next few days. Against this background, US President Donald Trump had also expressed willingness to meet the North Korean dictator Kim Jong Un. But dismissing the proposal North Korea has started preparations of a test to be able to target the United States directly.