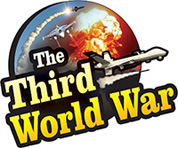 Kabul: 10 people have been killed, and 40 have been injured, in a suicide bomb attack on Thursday morning in the Afghan capital of Kabul. The Taliban has accepted the responsibility of the attack that occurred close to the US embassy. This is the second attack by the Taliban in the last four days. It is evident again that the Taliban attacks have not stopped, despite the negotiations with the United States.
The blast occurred in the high security 'Green Zone' in Kabul. The suicide bomber carried out the attack, at a crowded location, in this area, which is home to the foreign embassies and NATO office. The victims include Afghan citizens. The proximity of the blast to the US embassy and NATO office clarifies that the western countries and organisations continue to be the Taliban's target.
Within a few minutes of the blast, Taliban accepted the responsibility. Even on Monday night, the Taliban had carried out a massive explosion in Kabul wherein 16 people had been killed and 119 injured. Taliban had accepted the responsibility of the blast and even defended it. Taliban spokesperson had said it was only to demonstrate that the Taliban is strong and not weak, also if it is negotiating with the United States.
Nevertheless, the Taliban has not given any such reaction after the Thursday blast. This becomes the second attack by the Taliban, while US special envoy Zalmay Khalilzad presence in Kabul. Only a few days ago, Khalilzad had declared of signing a deal with the Taliban. However, with this attack, it seems that the Taliban has given a message to the United States.
A few days ago, the Taliban had attacked the Kunduz city in Afghanistan. Taliban demonstrated its strength by mounting two attacks in capital Kabul. This has aggravated the anti-Taliban sentiment in Afghanistan. The Afghan population is expressing concerns that this terrorist organisation cannot be trusted and if they gain power, once again, in Afghanistan, there will be a spate of massive bloodshed. The Afghanistan government also echoes public sentiment. With this blast, talks that the Taliban has once again shown its disinterest in the political process have gained momentum.