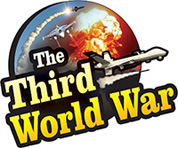 Kabul: Pakistan military has started artillery shelling in the Afghan border areas. The Afghan civilians living in the border have been extremely terrorised because of this. A few days ago, Pakistani soldiers entered these settlements and threatened the residents there. The Pakistani soldiers had warned to leave those settlements as they were going to acquire that region. The Pakistan military seems to have started the artillery shelling to increase the pressure further.
It has been proved once again that Pakistan is responsible for the instability in Afghanistan. Afghanistan Defence Minister, Asadullah Khalid accused that the Pakistan based terrorist organisations Taliban and Jaish-e-Mohammed were accountable for the attack on the military base in the Helmand province of Afghanistan. Defence Minister Khalid had accused that 12 terrorists from Taliban-Jaish on a suicide mission carried out these attacks.
Within a few hours of the accusations by the Afghan Defence Minister, Pakistan soldiers intruded into the Nangarhar province of Afghanistan and threatened the civilians there. Soon Pakistan military will be acquiring this region and Pakistani soldiers claimed that the Afghanis had no right over this region. The Pakistani soldiers had also warned that Pakistan military would start artillery shelling, in the region, shortly. The locals and officials informed that within a few hours of this threat, the Pakistani army began shelling in the Nangarhar province.
The Afghan administration has appealed to Pakistan not to attack the civilian areas. But without paying any heed to these appeals of the Afghan government, Military and local officials, the Pakistan military is continuing with shelling in the Afghan border region. This shelling has caused massive losses, and the Afghan government has accused Pakistan of violating the international code. Only last week, Afghanistan had lodged a complaint with the United Nations regarding the rocket and artillery attack from Pakistan.
The complaint lodged with the United Nations said that last month, Pakistan violated the ceasefire 161 times and there were at least 6,000 incidents of shelling. The Afghan government pointed out to the United Nations that Pakistan and its military are not willing to accept a definite border with Afghanistan and they have intruded into the Afghanistan territory and set up their security posts. Afghanistan drew attention that last year, Pakistan military had started building a wire fencing on the Afghan border. Meanwhile, announcing the Pakistani construction illegal, the Afghan army had retaliated with firing. This created tension on the Afghan-Pakistan border.