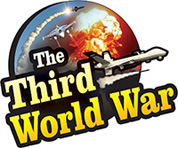 Islamabad: Taliban has denied holding talks with US special envoy Zalmay Khalilzad. Taliban spokesman Mujibullah Mujahid has said that the news reports surfacing in the Pakistan media related to talks are misleading. It is also reported that the stay of Khalilzad in Pakistan has extended owing to this reason. One of the Taliban leaders has said that talks with the United States are ruled out unless the United States accepts the conditions laid by Taliban.
Zalmay Khalilzad, the special US envoy for peace process in Afghanistan had arrived in Pakistan on Thursday. News of the United States contemplating military withdrawal from Afghanistan were circulating. Though the White House had denied these reports, a few analysts claim President Trump to be keen on withdrawing military from Afghanistan. Thus, the efforts initiated by Zalmay Khalilzad in this direction assume importance and it is due to this very reason his visit to Pakistan has sought attention of the analysts.
As per information, Khalilzad was to hold talks with Taliban, during his Pakistan visit. But Taliban spokesman Mujibullah Mujahid has tried to close the chapter with the statement that there will be no talks with Khalilzad. At the same time, Mujahid also said that the news appearing in the Pakistani media are false. One of the Taliban leaders has claimed that Taliban will not be holding talks with the Afghanistan government. He further said that the Afghanistan government is not capable to address the demands by Taliban therefore there is no point talking to them.
This leader also claimed that talks with the United States are not possible unless the conditions set by the Taliban are accepted. The Taliban leaders had demanded the withdrawal of US troops from Afghanistan, the exchange of prisoners and the lifting of the ban on movement of Taliban leaders. Meanwhile, the United States has demanded interference of Pakistan government for talks between them and Taliban. At the moment, the United States is exerting pressure on Pakistan for this purpose.
Pakistan is the haven to Taliban and it also has good influence over Taliban. However, the statesmen and officials of the United States have been criticizing that Pakistan is not using this influence, to stabilise Afghanistan or to protect the interests of the United States.
Nevertheless, the United States has made preparations to exert fresh pressures on Pakistan. But the new government in Pakistan also seems unwilling to provide expected cooperation to the United States. It is clear through Zalmay Khalilzad's visit to Pakistan that his efforts on the political level have been intensified. If these efforts fail, the action against Taliban, by the United States and the NATO, is likely to intensify. At the same time, it is apparent that the Pakistan government, which is unwilling to cooperate with the United States, will be taught a lesson by the Trump administration.