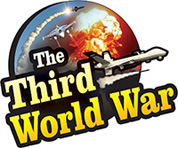 Cairo/Washington: "The peace plan proposed by US President Donald Trump will not establish peace between Israel and Palestine. Therefore, we will not work for the implementation of the US peace plan," declared the Arab league. An Israeli news channel claimed that the United States has objected to this stand adopted by the Arab League. A US official issued a warning, saying, "For the future of the Palestinian people, the Arab League needs to change its approach, or else the Palestinians will never come out of the conflict."
A meeting of the Arab League was held in the Egyptian capital of Cairo on Saturday. Representatives of 22 countries were present for the meeting. The Arab League announced that the US proposal was rejected, in the joint statement issued following the meeting. Arab League clarified, "Considering the US stand, the Arab League will not help in any respect to implementing the US proposal.'
Palestine President Mahmoud Abbas severely criticised the US proposal during the meeting. Abbas announced, "I do not want to go down in history as the leader selling off Jerusalem as per the US-Israel proposal. Palestine is withdrawing from all the cooperation with the United States and Israel, who have given a unilateral proposal." Reactions were received from the United States and Israel over the Arab league's stand.
A US leader told an Israeli news channel, "In the past, Palestinians had been convinced by the resolution passed by the Arab League. No peace was established because of that. Therefore, the Arab League will have to change their outlook, for the benefit of the Palestinian people" whereas, Israeli officials warned that it would be easier to acquire West bank, following the rejection of the US peace plan by the Palestinians.
CIA Chief on Ramallah visit
Jerusalem: CIA chief Gina Haspel paid an unannounced visit to Ramallah in the West Bank, within few hours of the declaration of the peace plan by Trump. At this time, Haspel held talks with the security committee of Palestinian President Abbas. Israeli radio channel made this claim.
The chief of US intelligence agency, CIA, avoided a meeting with the Palestinian President during this visit. But Haspel met Majid Faraj, the chief of the intelligence department, in the Abbas administration. Israeli radio channel reported that the CIA chief held meetings with the Israeli officials, after that.