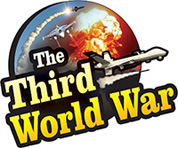 Moscow: Against the background of the rising tension in the Middle East, Russia kicked off 'Strategic Nuclear War Games' on Tuesday, that would include 12,000 soldiers, 105 fighter jets, 15 warships, five submarines and more than 200 missile launchers. Along with the 16 ballistic and cruise missiles, the 'Strategic Nuclear War Games' set to last for three days has indicated testing nuclear weapons.
Comprehensive 'Strategic Nuclear War Games' were initiated in the Russian Arctic, Baltic and Black Sea sectors, along with the Southern, Eastern and Central sectors, of the Russian military. The Russian defence ministry revealed information regarding the Wargames, on Monday. Accordingly, these 'Strategic Nuclear War Games' have been named 'GRAM 2019', the main objective of which is it to test Russian nuclear preparedness and conduct nuclear drills.
Two months ago, both Russia and the United States exited from the Intermediate-range Nuclear Forces (INF) treaty. Immediately following the exit, the United States had tested a medium-range cruise missile. At the time, the United States had claimed that the cruise missile test would act as a building block for increasing the capabilities of intercontinental missiles which elicited a strong reaction from Russia.
Russian President Putin had ordered all the departments, along with the defence department, to prepare for retaliation against this US test. Thereafter, Russian defence forces conducted tests of two ballistic missiles. Russia declared its aggressive intent by following up, with a few more missile tests, in September.
Now, Russia has given clear indications that it will not backtrack on the nuclear preparedness issue by directly initiating 'Strategic Nuclear War Games'. These Russian war games are said to have the background of the Gulf conflict. Turkey, who has bolstered its defence cooperation with Russia, has launched massive attacks on the Syrian Kurds. Expressing disapproval over the attacks, Russia took a stand by calling it a breach of Syrian sovereignty.
However, the situation in the region may escalate, as Turkey has continued with the attacks, without paying any heed to the reactions from the international community, including Russia. The role that Russia plays is considered to be important in this regard. Therefore, it is believed that Russia is exhibiting its defence capabilities through the 'Strategic Nuclear War Games'.