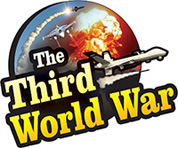 Tel Aviv: A massive stockpile of Iran's weapons was alleged to have been destroyed in Israeli fighter jets attacks on an Iraqi military base. While the offence has been heavily criticised in the Iranian and Iraqi parliament, the Israeli government has maintained silence on the incident. Given the developments, Israeli newspaper 'Haaretz' reported that Iran was worried about secret partnership existing between Iraq and Israel.
On the 19th of July, massive explosions took place at the Camp Ashraf military base in Iraq. Initially, the Iraqi government had avoided commenting on the strikes. However, a London-based Arabic daily created a sensation with a report stating that the Israeli F-35s had attacked the Iranian military bases in Iraq. Around 40 Iranian soldiers were killed in the assault despite which the Iraqi government did not comment on the matter.
After the news on the Israeli attacks surfaced, it sparked a commotion in the Iraqi and Irani parliaments. Leaders from both the nations had sought a clarification from the Iraqi government. As per Haaretz, the Iranian journalists criticised that the silence of the Iraqi government on the Israeli attacks on its soil had raises eyebrows.
At the same time, the accusations suggesting possible secret cooperation between Iraq and Israel is gaining ground. A few days ago, Fareed Yasseen, the Iraqi Ambassador to the United States, had stated that Iraq might make efforts to improve relations with Israel. The Israeli daily said that the Iranian leaders and journalists were targeting the Iraqi government with reference to the statement by the Iraqi Ambassador. On the other hand, Haaretz had highlighted that a few weeks ago, the European diplomats claimed secret meetings were being held between Israeli and Iraqi officials.
'Meanwhile, Iraq has declared that it would not allow its territory to be used as a launchpad for an attack on Iran. Moreover, the state had also announced simultaneously, that it would not participate in the war against Iran', Haaretz reminded.