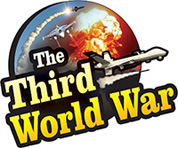 Tehran/Washington: 36 anti-government protestors were killed in the actions taken by the Iranian Revolutionary Guards, Quds Forces and affiliated military organisations. Moreover, Iranian security agencies have detained one thousand protestors. The United States has alleged that Iran is using dangerous weapons against the protestors. Whereas, Iran has denounced the US support for these protests in strong words.
The people of Iran are protesting, on the third successive day, against the inordinate increase in the fuel prices by the Iranian government. As per the reports appearing in the government-controlled Iranian media, the protests were being restricted only to a few Iranian cities. But the Iranian opposition and leaders are accusing these media of hiding the discontent of the Iranian people. Whereas, as per the information given by the international media, quoting the opposition leaders in Iran, more than 87,000 people have taken to the streets, to protest, in a hundred cities.
The protestors expressed their anger by ransacking police stations and petrol pumps at some locations and set vehicles on fire at some locations. 36 people have been killed and hundreds have been injured in action taken by the police and security agencies, to control the agitation flaring up, in many important cities of Iran, including capital Tehran.
This information was received before Iran disconnected internet services. Therefore, the United States and the Arab media have expressed fears that the number of casualties could be much more in the last 24 hours.
White House spokeswoman, Stephanie Grisham, expressed concerns over the situation in Iran. Grisham accused Iran of using deadly weapons against the protestors. Grisham told the international media that the United States denounces such action in clear words. Whereas, Iranian supremo Ayatollah Khamenei blamed that United States for the violence in the country. Iranian foreign ministry spokesman Abbas Musavi accused the United States of supporting the rioters in Iran and registered a protest.
Musavi said that this situation in Iran is a result of the economic terrorism started by the United States against Iran.
Meanwhile, the Iranian government is known to crush the agitations brutally. The Iranian military officials and soldiers are taking actions to crush the current agitations. In this scenario, a harsh action is expected from Iran against the protestors and there could be a severe reaction from the United States and its allies in the Middle East.