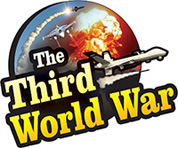 Ceylanpinar/Geneva: – 480 people have been killed in the dreadful airstrikes carried out by Turkey in Syria. The Turkish attacks have not stopped after this. Following Ras Al-Ayn, Turkey has gained control of 16 more regions, including Suluk. This Turkish aggression is being denounced on the international level. Turkey is even being pressurised to stop the action. But Turkish President Recep Erdogan has announced that under any circumstances the action will continue.
The Turkish military has advanced to nearly 15 kilometers, inside Syria. Fierce attacks were carried out by the Turkish fighter jets and artillery on Ras Al-Ayn, Tell Abyad and Qamishli cities. One hundred and thirty thousand Syrian Kurds have been forced to migrate because of these attacks. The human rights organisation of the United Nations warned that if these attacks don't stop, there will be a new crisis of four hundred thousand Syrian refugees.
But Turkey I justifying its action. President Erdogan claimed that the action was against the Kurdish organisations PKK and YPG, which pose a threat to Turkish integrity. There is a criticism at the international level that Turkey is targeting innocent civilians during its airstrikes. There are reports that not only the Turkish military, even the armed organisations, in Syria, working for Turkey, are attacking the civilian population. The Syrian human rights organisation accused that on Saturday, nine people were killed in the attack carried out by the Kurdish organisation Syrian Democratic Forces.
Videos of the inhuman Turkish action in Syria, have been posted on social media as well as on the international press. It is clearly visible in the videos that the Turkish soldiers and SDF rebels are attacking the civilian settlements and buildings. As per the locals, one of the videos shows that women, children and the aged have been injured in the Turkish attacks, and there was a shortage of ambulances to carry the wounded to hospitals.
Repercussions of these attacks are being felt on the international level, and pressure is building on Turkey. Despite this Turkish President Erdogan has asserted that the attacks will not stop. President Erdogan made a reckless announcement 'Whatever and whoever says anything, the Turkish action in Syria will not stop.'