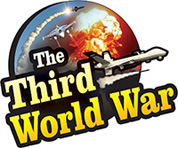 Ankara/Damascus: Turkish President Recep Erdogan is claiming that the Turkish action is to expel the terrorists and establish peace and stability in northern Syria. But the military officials have expressed fears that this Turkish action initiated, without the participation of any other Gulf countries, will help the terrorist organisation IS, to increase its influence in the region. The concerned officials pointed out that the 11,000 IS terrorists in the custody of the Kurdish people in northern Syria, could be active once again.
Two days ago, Turkey initiated a military action named 'Operation Peace Spring' in northern Syria. Fierce attacks were carried out using fighter jets and tanks. The 'Syrian Democratic Forces' led by the Kurds, has warned of retaliation against the Turkish action. The military officials claimed that one of the options to retaliate, could be releasing the 11,000 IS terrorists in their custody.
The military officials expressed a concern that if the Kurds set these IS terrorists free, they could once again start a conflict with the help of the associated groups in Syria. There are citizens of the European countries among the terrorists, in the custody of Kurds and a demand was being consistently made that the respective European countries should take over these prisoners, which was ignored by the European countries.
The military officials expressed a fear that this apathy of the European countries could have its repercussions, in the entire Gulf region along with Syria. US President Donald Trump had said that the responsibility of the terrorists in Kurdish custody, will be on Turkey. But Turkey had clarified that this responsibility would also be of the European countries along with Turkey. In reality, Turkey has not contacted any of the European countries in this respect.
Therefore, it is being said that the IS terrorists will escape from the Kurdish custody, move to other sectors and restart the conflict. It had been revealed, in the past, that Turkey had assisted the IS terrorists in the Syrian conflict. Accusations of IS and Turkish government joining hands also had been made. Against this background, analysts are claiming that the military action initiated by Turkey, could be to free IS terrorists in northern Syria.