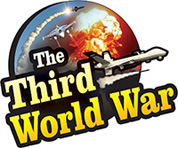 Oslo: The conflicts and violence,in most countries across the globe, have resulted in the displacement of nearly 40 million people. The number of people displaced in 2018 alone, is more than 10 million and 'Norwegian Refugee Council' report claimed that this is the highest in world history. As per the United Nations report released last year, there are nearly 70 million people who were forced to desert their places, because of wars and conflicts.
The African population has been the most hit by the wars, conflicts and violence. In Ethiopia, DR Congo, Somalia and Nigeria, people have been forced to migrate to other locations, in the same country. 3 million people in Ethiopia and 1.8 million in DR Congo, have been forced to migrate. The report notes that the situation in Syria, plagued by civil war for the past five years, also is not normal. In 2018, more than 1.5 million people were forced to migrate because of conflict and violence. The citizens who have been forced to migrate, also include people from Afghanistan, where nearly 375 thousand people were forced to migrate in the last year, other than the most affected African countries.
Along with the conflict and violence, natural calamities also have forced people from many countries, to migrate. People from countries like Afghanistan and Nigeria are faced with conflict, violence and also natural calamities, at the same time., and in Nigeria, there were massive floods. More than 1.1 million citizens were forced to migrate on account of these natural calamities in these two countries.
The people forced to migrate within the country because of conflicts and violence, include people from big cities too. The 'Norwegian Refugee Council' report points out that the people from Dara in Syria, Hodeidah in Yemen and Tripoli in Libya, have been badly hit by the ongoing wars. At the same time, the report blames that the powerless local administrations and the failed international efforts are the major contributing factors for this record increase in the people migrating in their own countries.