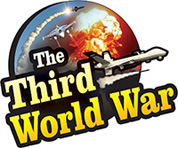 Tehran: The gigantic US aircraft carrier USS Abraham Lincoln, B-52 bombers and Patriot missile defence system, are being deployed near the Iranian marine limits. Major General Hossein Salami, the chief commander of Revolutionary Guards,gave a vitriolic reaction regarding this. Salami said 'The United States has started a psychological war against Iran'. Salami claimed 'The US aircraft carriers were a threat to Iran in the past, but as of today, the US warship in the Gulf becomes an opportunity that has come its way.'
Major General Salami claimed that the US warship deployment in the region near the Iranian marine limits has become a regular affair. Therefore, Iran does not feel pressurised by it now. The United States has thus, deployed an aircraft carrier, bombers and other weapon systems. This is a part of psychological warfare. Major General Salami told the Iranian parliament that Iran need not worry about the US aircraft carrier in the Persian Gulf.
Major General Salami said, 'In the past, a US aircraft carrier coming to the Gulf was believed to be a major threat. But now this aircraft carrier with 50 fighter jets and 6,000 soldiers is an opportunity knocking on the doors of Iran.' Major General Salami claimed in front of the Iranian parliament 'The United States cannot use this aircraft carrier against Iran because Iran has the necessary capability to target these warships. Therefore, the United States will not make the mistake of attacking Iran using these warships.'
The Iranian officials, even in the past, have threatened to destroy the US warships and military bases in the Gulf. Now, Major General Salami has made bold statements that Iran does not care for the US deployments in the Gulf. But it is becoming clear that the US deployment is exerting military pressure on Iran. The subsequent statements of the Iranian leaders and the Iranian moves are pointing to the same thing.