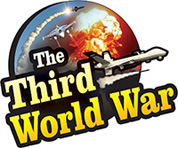 Washington: The United States tested a super advanced Railgun system during the Rimpac war exercises held last year, leaving out China. A US daily claimed that this test of the hypersonic Railgun capable of more than 8 Mach speed was a part of preparations against China.Photographs of the Chinese, preparing to test the railgun also were published a few days ago.
The United States holds huge war exercises with all the regional countries in the Pacific Ocean region, every two years. Along with the United States, India, Israel, Brazil, Vietnam, Sri Lanka and Chile had participated in the exercises, held near the Hawaiian Islands in the month of May, last year. The United States created a sensation by leaving China out of the exercises. At this time, the warships of the United States and allies had focused on exercises for security of the islands in this region.
A daily connected with the US navy in a recently published report claimed that the United States fired the Railgun MK45 20 times, in this marine region. This test was conducted with the Railgun installed on the warship USS Dewey. The daily has not given the details regarding the success of the tests. But the daily has said that there is a preparation to neutralise any drones and cruise missiles, challenging the US interests in this region.
It is claimed that only about $ 75,000 to 100,000 is required for the production of the Railgun whereas, the cost of short range, intercontinental and supersonic missiles is in the range of USD 1 to 2 million. Therefore, the use of the Railgun will prove to be economical in the future. The US defence analysts have said the Railgun will be useful to target hypersonic missiles. The US daily claimed that China was omitted from the war exercises by the United States, in order to be able to test the railgun.
Last year, the Chinese destroyers tried to enter the Hawaiian marine region following its omission from the war exercises. The US media had claimed that this Chinese activity was to monitor the progress of Rimpac. This had also created a tension in the Pacific region.
Meanwhile, it is claimed that there was a reason behind the United States publishing the information regarding the Railgun at about the same time. A few days ago, it was revealed that a Railgun was deployed on one of the Chinese destroyers. The report claimed that China was preparing to warn the United States by testing this Railgun. But the United States has shown that it is one step ahead of China by conducting this Railgun test.