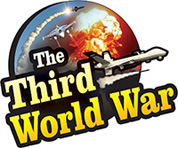 London/Tokyo: Claims that Digital currency or Cryptocurrency is the future, are being made consistently. The Central banks, who form a major portion of the global economy, have started taking these claims seriously. Over the last year, many central banks have given indications regarding digital currency. Taking the same issue forward, leading central banks of the world are collaborating to study the digital currency and they include Canadian, Japanese and European banks.
Banks of England, the British central bank, in a statement released on Tuesday night, informed about the group formed, concerning digital currency. The group includes the European central bank along with the central banks of Canada, Japan, The United Kingdom, Switzerland and Sweden. This group of central banks will be discussing the possibilities of use of digital currency in the concerned countries and will be sharing their experiences.
The points of discussion will be the possibility of using the digital currency of a different country, the technology used for digital currency, its plan and various economic options. This group for digital currency will be seeking cooperation from the Bank of International Settlements (BIS), handling transactions on the international level. It was also clarified that senior officials from BIS and bank of England will lead the group.
In the last six months, central banks of China, France and Turkey along with the central bank of the European Union, gave indications of starting digital currency. The world bank and the International Monetary Fund also started digital currency on an experimental basis and had indicated to conduct bilateral transactions in digital currency. Along with the use of Blockchain technology, a separate application also was developed. China, while giving information regarding its digital currency, had said that this will be the first digital currency, released by the central bank of a country.
A few years ago, the Cryptocurrency, Bitcoins, created major ripples in the international economy. The price of a Bitcoin touched $10,000. Astonished by the success of this Cryptocurrency, many companies from the technology sector started cryptocurrencies. It was revealed that these currencies were indeed being used in countries like the United States, Japan and South Korea. But now the price of most of these cryptocurrencies, including Bitcoins, has declined and frauds also have been exposed.
Against this background, the formation of a group by the leading central banks to evaluate the use of digital currency in actual transactions becomes significant.