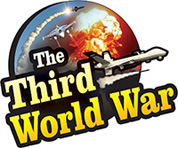 Beirut: More than 100 people have been killed in the ongoing conflict, between the Syrian military and the terrorists. The human rights organisation in Syria gave this information. Moreover, as per received information, 8 civilians, including a girl child, were killed in the airstrikes, carried out by the Syrian military. The United Nations lashed out at the Syrian military, in view of the attacks on the hospitals and medical facilities during the airstrikes.
The Syrian military initiated fierce attacks on the North Eastern province of Idlib and Hama, scrapping the ceasefire, agreed in September, last year. The Assad government claimed that the military was targeting the terrorist organisations there. But Turkey alleged that the Syrian military is targeting its military deployments. At the same time, criticism is also being made that the rebel Free Syrian Army, is being attacked. But now, it is being alleged that there are civilian casualties in the Syrian military actions.
Since the last two days, the Syrian military has once again initiated airstrikes and rocket attacks, in the Hama province. The Syrian military claimed that the attacks were to target the Al Qaeda affiliated terrorist organisation, Hayat Tahrir Al-Sham. Human rights organisation based in the United Kingdom informed that 44 terrorists and 57 Syrian soldiers were killed in this conflict. A senior official from the human rights organisation, while talking to a news agency informed that the conflict has not stopped even now and the Syrian fighter jets and artillery are still blasting the region.
Eight civilians were reported killed in the Syrian military attack in the Jisr Al-Shughur region. The human rights organisation informed that the dead include one child. Whereas, several children were also killed in the car bomb blast, in the Afrin region. The local media claimed that this attack was carried out by the Kurdish rebels, in retaliation of the Syrian military action. Whereas, the western media is criticising that there is an increase in the attacks because the Syrian military has scrapped the ceasefire.
Secretary-General of the United Nations, Antonio Guterres, criticised the attacks initiated by the Syrian military. Secretary-General Guterres appealed to the Syrian military not to attack civilians, civilian settlements, hospitals and medical facilities. The Secretary-General pointed to the destruction of four hospitals and medical centres, in the Hama Province, in the last two days. More than 370 thousand people have been killed in the conflict in Syria since 2011.
Meanwhile, the United Kingdom and France may increase their military deployment in Syria. Information is being received that the British and French soldiers will be taking over the responsibility after the withdrawal of the US soldiers.