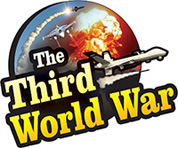 Damascus: A UK-based human rights organisation claimed that the Syrian and Russia forces carried out more than 400 airstrikes in Syria's Idlib over the last 24 hours. As a result, more than 18,000 refugees have fled Idlib towards the Turkish border in the previous 24 hours. Also, more than 80,000 refugees are said to have arrived at the Turkish border, over the last five days. At the same time, reports of the Syrian military advancing towards Idlib had surfaced.
In September 2018, Russia and Turkey had agreed on a ceasefire in Idlib although the conflicts in the region after that claimed more than 1,300 lives. Amid the developments, Russia and Syria have initiated crushing attacks on Idlib for the last few days creating an anarchy-like situation in the Syrian rebel-dominated region. Also, the people in Idlib have fled towards the Turkish border to save their lives. On Friday, more than 18,000 people arrived at the Turkish borders taking the total number of people coming at the borders to 80,000 in only a week.
The volunteers of the human rights organisation in the region said that it had created a severe humanitarian crisis in the area. They added that the region faces an immense shortage of food grains, medicines and other life essentials with even the fuel prices doubling in last week. The situation is, therefore believed to worsen further soon. Nevertheless, the Syrian military is advancing towards Idlib and has increased the pressure on the rebels in the area. Idlib had a population of 2.4 million, but the numbers migrating from other Syrian provinces is claimed to constitute a majority of this population.
Neither the Syrian regime nor Russia is not willing to elaborate on their action in Idlib. Despite widespread international criticism, the Syrian government and Russia have continued their operation by apparently snubbing it. The Syrian rebels have taken a significant hit due to the attacks. If Syria and Russia's attacks continue, the Syrian rebels may even lose control of the region. Syria appears to be working in that direction with assistance from Russia.
While Syria and Russia are cornering rebel-dominated northern Syria, Turkey and Israel are also carrying out independent attacks in other parts of the country to destroy adversary groups. Once against conflicts have erupted in Syria on multiple fronts.