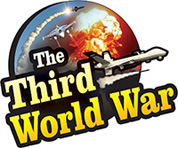 Seoul: The people of South Korea have initiated strong protests opposing the immigrants coming from Yemen. They have expressed their feelings saying that, "These immigrants have created several serious problems including crime in the various European countries which they infiltrated and we don't need these problems in our country". Nearly 1,000 immigrants have landed on the Jeju Islands in South Korea in the past one month and this has created severe discontent in the local population.
Jeju Island also known as the Hawaii Island of South Korea is a popular tourist destination. To promote tourism, the island administration had relaxed visa rules for nearly 180 countries. Taking advantage of these relaxed visa rules, thousands of immigrants landed on this island through Malaysia. Last year, 42 Yemenis immigrants had landed on the island but this year the number has risen to 550 before June.
This increasing number of Yemenis immigrants has created fear and discontent in the local population and the citizens have taken up severe resistance to these immigrants. There is a demand to cancel the law passed by the South Korean government in 2013 and more than 500,000 people have signed the petition for the same.
Since the last two weeks, there are strong protests in capital Seoul and on the Jeju Island against the immigrants and the support for the protests is growing. Severe reactions against the immigrants are being given by the South Korean citizens participating in the protests. Messages like 'The immigrants coming from Yemen are 'fake refugees'' and 'they must be expelled from the country', are seen on the placards displayed at the protests.
The South Korean citizens have pointed out the problems created by these immigrants in European countries and have openly shown resentment saying that they also had a problem with the Yemenis Immigrants' religion. The Korean government has taken note of the rising discontent and has indicated inclusion of more stringent provisions in the Refugee Act. At the same time, the Jeju island administration has announced that the name of Yemen is being deleted from the scheme started for tourism.