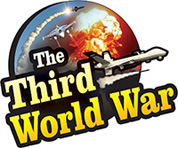 Sana: Nine people were killed and 20 were injured in a missile attack launched by the Houthi rebels on the military marchpast in southern Yemen. This attack took place when the Security Belt Forces, supported by the United Arab Emirates (UAE), were holding a marchpast. The Houthi rebels are trying to wrest control of the Al Dahlia region and this missile attack is being considered to be a part of the same efforts.
In the last two months, indications were that the intensity of the conflict in Yemen between the Houthi rebels and the government forces was reducing. It was also being said that talks had been initiated between the government and the Houthi rebels. But while these discussions were going on, the Saudi supporter military carried out three attacks on the Saada Province. The Saada province is under Houthi control and it has been revealed that the attacks were to rock the Houthi control.
It is also being claimed that the Sunday attack at Al Dahlia might have been in retaliation of the attacks carried out in the Saada province. Al Dahlia is dominated by the UAE-supported armed groups. These groups have differences with the Saudi-supported groups and there have been skirmishes between these groups. Some time ago, UAE had withdrawn its forces from Yemen.
The attack becomes significant against this background and there is a possibility that UAE and Saudi will intensify their campaign against the Houthi rebels. But no groups have confirmed this report.
Severe conflict is going on in Yemen since the last four years and thousands of casualties have been reported in the conflict. As none of the factions involved in the conflict were willing to retreat, the conflict was seen to be intensifying by the day. The attempts of the international community to intervene in the Yemen conflict have failed, and instead, the countries cooperating with Saudi are being severely criticised.