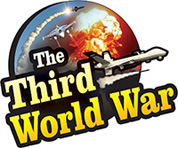 Jerusalem: Israeli Prime Minister Benjamin Netanyahu has welcomed the courageous decision taken by the US leadership, to withdraw from the UN Human Rights Council (UNHRC). He praised US President Donald Trump, US Secretary of State Mike Pompeo and US Ambassador to UN Nikki Haley for taking this step.
'For past many years, the UNHRC has been operating with a biased, vengeful and anti-Israel attitude. Instead of protecting human rights which is its duty, it was in fact, grossly violating the human rights. But finally the United States has refused to tolerate this hypocrisy anymore, and has taken a welcome stance by withdrawing from the UNHRC,' Prime Minister Netanyahu justified the United States' decision in these words.
The Israeli Ambassador to the United Nations, Danny Danon also appreciated this decision by the US. The United States has once again shown the world that it will stand by the truth and justice as also will not allow harbouring of blind hatred against Israel, said Danon. Israel had already demanded for such an action to be taken by the United States.
Only last month, Israeli Defence Minister Avigdor Lieberman had appealed to the United States to withdraw from the UNHRC. However, Russia has criticised this decision by the US saying that the United States tried to convert the Council into an organisation that would toe the line in favour of the US, but its attempts have failed.
Russia also retorted saying that United the States had made unsuccessful attempts to use the Council to take action against the countries it was not happy with. But the Council has proved to be an important international organisation making sincere efforts to uphold human rights. Thus, by appreciating the performance of the UNHRC, Russia retaliated to the United States criticism.