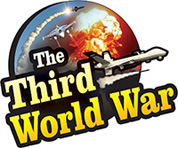 Washington: The 'Five Eyes Alliance' established during the Second World War with the initiative from the United States and the United Kingdom has opened a new front against China. The coalition that aims to track all the secret Chinese activities in different countries includes Japan and Germany too. This development confirms the claims of increasing Chinese activities and its impact at the international level.
In the decade of 1940-50, the British and US intelligence agencies had concurred on joint operations and had signed an agreement to that effect. Canada, New Zealand and Australia were included in this agreement after the Second World War. Thereafter for many decades so far, the intelligence agencies of these five countries have been cooperating with each other and it is said that thescope of these operations against Russia widened during the Cold War. But there is no official confirmation to these reports.
Besides cooperation between each other, there is also a provision in the agreement about not divulging any information against each other to any other country. China is making frantic efforts to become a super power, following its inclusion as one of the leading countries in the world based on its economic progress over the last two decades. For this purpose, China has started spreading its tentacles to countries in all corners of the world and has tended to hold them captives on the strength of financial might.
There are reports of the largely increased activity of the Chinese intelligence in countries like the United States and Australia. China has built a network of operatives in sectors like education, trade, defence, technology in these countries and has started movements to increase its influence. The information about the Chinese activities has been exposed through the reports presented by the intelligence agencies of the two countries.
Against this background, an independent coalition against China in the Five Eyes alliance operational for the last many decades is a significant development. It is important to note that two new countries have also been included in the front against China. Although Japan is a major trade partner of China, it is known to be a traditional enemy. Germany is known as the closest Chinese partner in Europe. But an anti-China sentiment is taking root even in this country since the last few years.
Therefore, the inclusion of these two new partners in the Five Eyes Alliance only strengthens the group and this can be an important stage in blocking the Chinese activities. Five Eyes alliance, Germany and Japan have denied commenting on the development.