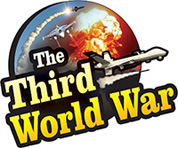 Washington/Berlin: "The US has been observing Nord Stream-2. People have the right to do what they want to do. I think it's something that I've been looking at and I'm the one who brought up the pipeline problem, and we are considering slapping sanctions on it," US President Trump hinted at the preparations for the imposition of sanctions on Nord Stream-2 gas pipeline.
Last year, while aggressively opposing Nord Stream-2, Trump had claimed that Germany would become entirely dependent on Russian gas and that Russia could take advantage of it. Following the stance adopted by Trump, the US leadership had taken Germany to task over issue of a gas pipeline which could further strain the cooperation between Germany and Russia, is the warning issued.
Last year in December, alleging the gas pipeline to be a strategy to tighten Russia's grip on Europe more firmly, a hostile demand that sanctions be imposed on Russia was made in the US Congress. In May, a bill targeting the Nord Stream-2 was also proposed in the US Congress. Earlier, even the US Energy Secretary and US Ambassador to Germany reprimanded Germany over Nord Stream-2 gas pipeline.
Claiming US political motive behind the gas pipeline built between Russia and Germany, Rick Perry, the US Secretary of Energy, in March, had given a clear indication of the US mulling imposing sanctions on it. Also, in an interview given to a tabloid in Germany, US Ambassador to Germany, Richard Grenellhad issued a warning to the companies involved in the Nord Stream-2 that there would always be a significant risk and at the same time added that the US could implement sanctions any time.
Both Germany and Russia have taken an insistent stand over Nord Stream-2 and have been making efforts to thwart attempts by the US. Moreover, German Foreign Minister Heiko Maas targeted the US saying that European energy policy must be decided in Europe and that the US should not intervene in the matter. He further clarified that the imposition of unilateral sanctions against Nord Stream 2 is a wrong solution.
The ambitious Nord Stream-2 project through which the natural gas would be supplied from Russia to Germany directly is worth $11 billion. Both countries, Russia and Germany, have underlined the importance of the project. The European Union had also stated that it would keep an eye on the project. It is said that Russia has assured Europe that it will continue to supply gas to Europe via Ukraine even after the commencement of Nord Stream-2.