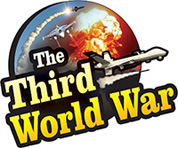 Manila: 5 IS terrorists were killed in the Philippines military airstrike in the Lanao Del Sur area in Marawi city. Following this action, a conflict sparked between the Philippines military and the ISIS terrorists. The Philippines military declared that this action was a part of the campaign initiated by them against narcotics in the Lanao Del Sur area.
The Mindanao region of Philippines has been controversial since the past one and a half years. The Duarte government has started a campaign against narcotics in this area and the anti-narcotics squad detained a local leader, 'Abedin Desalongan ' last week. Abedin was arrested by a Philippines agency for the possession and smuggling of narcotics.
Following this, the Philippines military has initiated action in Marawi, also known as Mindanao's forest area. The Philippines military has initiated attacks on the locations of ISIS, who is involved in smuggling of narcotics. The Philippines military carried out strong action in the Lanao Del Sur area. Fighter jets attacked these ISIS locations and the military launched a major offensive, cornering the terrorists.
Five IS terrorists have been killed in this Philippines military action. The local media is criticising that more than five thousand citizens have been displaced due to this military action. Lanao Del Sur area is under the domination of ISIS leader, Abu Dar and Dar's connections with narcotic smuggling have already been exposed. Therefore, the Philippines government has taken this direct action to break the narcotic trade nexus in the Marawi area.
The Philippines military has informed that a large quantity of arsenal has been seized during this action. Because of this military action, the ISIS leader and other terrorists have fled the area. The search operation to find these terrorists is under way, informed Colonel Romeo Brawner of the Philippines army.
Philippines President, Rodrigo Duarte has initiated a major campaign against narcotics in the country. Two years ago, after assuming power in Philippines, President Duarte took action against the narcotic smugglers and the political and mafia leaders linked with them. This campaign by President Duarte had attained great success.
The major countries as well as former leaders and organisations had criticised this action. But US President, Donald Trump had declared support for this action against narcotics by President Duarte. At the same time, Trump had announced providing air support for the action in Mirawi and Mindanao. The US Secretary of Defence, James Mattis had met the Philippines Defence Minister to discuss the matter.
Meanwhile, Philippines President Duarte has declared that 42,000 chiefs of small and large community groups will be provided with free firearms to shoot down the terrorists.