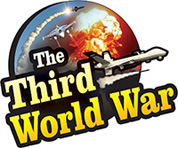 Washington: USS Wayne E Meyer of the United States sailed through the limits of the South China Sea. The Chinese media criticised that the US warship sailed through the marine region of the Paracel Islands, claimed by China as their own. Whereas, the United States justified the sailing under the pretext of freedom of marine freight movement. It is claimed China has started to use the artificial islands built in this region, for military purposes. Against this background, the importance of the patrolling by the United States warship increases further.
The US warship equipped with missiles completed its patrolling four days ago. The US navy released the information regarding this patrolling. The US navy informed that the warship passed at a distance of 12 miles from the artificial islands, built by China, in the Paracel Islands group. Senior US Navy officials clarified that the US warship was in international waters and followed all the international regulations.
A reaction has been received from China regarding the US patrol. Chinese Sothern Theatre Command of the Chinese military criticised 'No one can deny the Chinese sovereign right, over the island groups and concerned marine sector, in the South China Sea. Provocative intrusion by foreign warships and fighter jets will not change this reality.' Following the patrolling of the US warship, China deployed its destroyers in the concerned marine region.
China is claiming rights over more than 90% of the South China Sea region and the islands and resources, therein. Vietnam, Brunei, Philippines, Malaysia and Taiwan have challenged the Chinese claim. But China has continued its military deployment in the region, dismissing the allegations of the southeast Asian countries and a US study group has released new facts in the matter.
Renowned US study group 'Asia Maritime Transparency Initiative' published some satellite photographs. The US Study group claimed that China has initiated military activities in the controversial sector, based on these photographs. Construction of missile depots and radar and communications buildings has been started on the Chinese built Mischief Reef, Ferry Cross and Subi Reef islands.
China has built four missile depots on the Ferry Cross island. Before this, China has already built eight missile depots on the concerned islands. Therefore, the increase in the missile depots, by China, is creating doubts. Similarly, the radar system is already installed on Ferry Cross and one more is being set up on the same island. Whereas, two radar systems are being deployed on the Mischief Reef island.
As per the US study group, this militarisation of these islands, by China, is indicating differently. The study group claimed that China is making all these preparations to deploy fighter jets and missile defence systems on these islands. The United States, Southeast Asian countries and Australia have bitterly opposed this Chinese militarisation. At the same time, the United States has announced that there will be no reduction in the aerial and marine patrolling in the region.