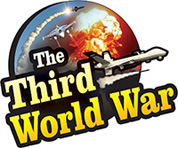 Jalalabad/London: After attacking President Ashraf Ghani's election rally, the Taliban carried out a suicide attack on a government building, on Wednesday morning. Ten people were injured in the attack and the encounter between the government forces and Taliban continued till late in the evening. Meanwhile, the Taliban terrorists who visited Iran a few hours ago justified the attack on the US soldiers.
The Taliban terrorists targeted an administrative building in Jalalabad, the capital of the Nangarhar province near the Pakistan border. The terrorists attacked the building housing the office for electronic registration of the voter ids to be used in the Afghanistan elections. With this attack, the Taliban have clearly warned that the Afghanistan elections would be on its target. A few hours ago, Taliban terrorists carried out a suicide attack on President Ghani's elections rally.
In view of the spate of Taliban attacks, the Afghan government has increased the security arrangements at the administrative buildings and public places. The elections are scheduled to be held in Afghanistan on 28th September. Taliban had already warned of disrupting the elections. Taliban had also urged the people of Afghanistan to stay away from the polls. Nevertheless, the attacks have increased since US President Trump announced withdrawal from talks with the Taliban.
US President Trump had declared that it is not possible to hold talks with the Taliban, who believes in holding people of Afghanistan at ransom with terror attacks. But Taliban leader Sher Mohammad Abbas Stanikzai, in an interview to a British news channel, said that Taliban was still open for talks with the United States. Also, the Taliban declared that the doors were open for talks with the United States. Further, Stanikzai claimed that peace could not prevail in Afghanistan without negotiations with the Taliban.
At the same time, Stanikzai said that the Taliban had not done anything wrong in Afghanistan. He justified the attack on the US soldiers saying, "The United States kills thousands of Taliban personnel, but a reaction is received only when the Taliban kills even one US soldier."
Meanwhile, a few hours before the interview, senior Taliban leaders visited Iran. The Taliban leaders are requesting Iran for assistance in Afghanistan and Iran is said to have responded positively to the request.