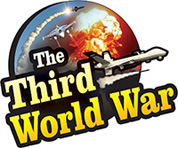 Washington/Dubai: After US President Donald Trump announced withdrawal from the nuclear deal, there have been aggressive movements to increase pressure on Iran. The United States and the United Arab Emirates (UAE) have announced imposition of sanctions on six individuals and three companies from Iran. These individuals and companies are connected with the Iranian Revolutionary Guards and Quds Force and have been accused of misappropriation of millions of dollars during the sanctions period.
'The Iranian government and Central Bank acquired millions of US dollars by misusing companies in the UAE. These funds were used for the sponsoring the activities of the Revolutionary Guards and the Quds force. These activities include supplying arms and funds to the proxy groups created and sponsored by Iran in the Middle East region. The purpose for which these US dollars were acquired was defeated by these activities,' were the words used by the US Finance Secretary Steven Mnuchin to describe the new sanctions.
Mnuchin further added, 'We want to completely decimate the network of the sources providing funds to the Revolutionary Guards and the further recipients through the Revolutionary Guards'. Along with the United States, the United Arab Emirates also has taken the decision to impose sanctions against the companies in its country. In accordance with it, sanctions have been imposed on Jahan Aras Kish, Rashed Exchange and Khedmati & Co. working for Iran from the UAE.
Sanctions have been imposed on six individuals along with these three companies. At this time, the US Finance Secretary cautioned all the companies in the world against being misused by the Iranian government for currency transactions and financing. President Trump has signed an order to impose strict sanctions against Iran on Tuesday, after announcing the exit from the nuclear deal. President Trump has also issued a stern warning to the countries cooperating with Iran.