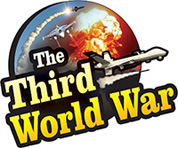 Moscow: 'The UN Security Council has taken the decision about sanctions against Iran. We don't wish to interfere with that. The United States has taken its decision and started action. President Trump has clarified the position of the United States on this issue. However, we will take due care to not let the Iranian nuclear deal end. This will be our common goal,' were the words used by Germany and Russia to express their consensus about saving the Iran nuclear deal.
German Foreign Minister Heiko Mass is currently on his visit to Russia. There are indications that the worst effects of the United States' withdrawal from the Iran nuclear deal will be faced by the European nations. The European nations have, therefore, expedited their activities and this Russian visit by the German Foreign Minister is also considered to be a part of the same initiative.
'Even if Trump is talking of fresh sanctions against Iran, Iran will have to follow the provisions in the international agreement. It is hoped that Russia will use its influence over Iran for this purpose. Abiding by the terms of the agreement is necessary for Iran, it is in Iran's interest,' warned the German Foreign Minister.