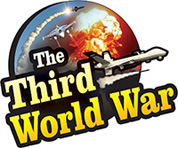 Washington: US President Donald Trump proposes a Defence Budget of $740 billion. He asserts that the modernisation of the defence forces has been prioritised, given the challenges posed by Russia and China. President Trump has maintained this defence policy for the last three years.
White House has expressed confidence by saying 'There is a looming threat to the US security from terrorists and foreign criminals. At the same time, the rising challenges like Russia and China also are staring at the United States in its face. Therefore, the changes in the defence expenditure allocation will be helpful to face the challenges posed by the current scenario.' White House and Pentagon clarified that this is the reason that President Trump has given priority to the modernisation of defence forces than purchasing newer defence systems.
A concrete provision of USD 29 billion has been made for nuclear readiness in the defence allocations. Whereas, USD 20 billion has been allocated for modernisation of missiles. The White House said that allocations of USD 18 billion for the recently established Space Force and USD 10 billion for the aggressive cyber sector had been made. White House said that these provisions had been made keeping Russia and China in sight.
White House and Pentagon said that the United States has stressed on the modernisation of the defence forces since the last three years. These provisions are being made to trigger a war with Russia and China. Pentagon pointed out that China has openly said that its defence preparedness is targeted directly at the United States. Pentagon also said that it was keeping a keen eye on the challenges posed by the Iranian and North Korean movements towards nuclear capabilities along with Russia and China.
The defence budget for the United States was USD 713 billion last year. This year, there has been an increase in the budget, and even if the provision for expenditure for the Afghanistan war has been reduced, the changes made in that are drawing the analyst's attention. Cutting down on the allocation for the security of the European countries, President Trump has made a provision of USD 2 billion for the Mexico Wall.
Meanwhile, this defence budget will be presented to the US Congress, and a decision will be taken over this in the next three months.