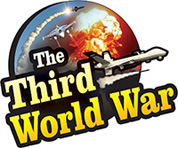 Washington: The US House of Representatives passed a bill proposing that the United States cannot withdraw from NATO, saying that the United States exit from NATO would be a 'Gift' for Russia. President Trump had issued warnings to the NATO member nations pointing out that the US was spending a significant amount on the military alliance's funding. However, the House of Representatives seems to have closed the doors for the United States exit from NATO. Even so, the House of Representatives has suggested that the European countries should pick up a larger share for the NATO funding.
Last year, President Trump had lashed out at the European allies at the NATO headquarters in Brussels. Trump had warned the European partners that if they were not willing to contribute financially for the military protection the United States provided, they would withdraw from NATO. Last week, President Trump reminded the NATO member nations over social media once again, regarding the warning. 'The United States will be with NATO 100% in the future. Albeit, the member countries must make a financial contribution to the organisation,' cautioned Trump. On Tuesday, the House of Representatives passed the NATO Support Act bill. A total of 357 members in the House supported the bill while 22 voted against it.
Senior Senators Steny Hoyer, Jimmy Panetta and Eliot Engel, who had presented the bill in the House welcomed the decision. During the Cold War-era, NATO had played a crucial role. Even today, NATO makes a significant contribution in the Iraq and Afghanistan wars. Considering the background, Hoyer had appealed that the United States should not exit from NATO.
The members of the House pointed out that if the United States left NATO, it would amount to be a gift for Russia. The members also warned President Trump that Germany was waiting for the same. Nonetheless, the members asserted that the member countries needed to bear their share of the NATO expenses. Meanwhile, Germany has proposed for a joint European army and has initiated efforts for it. Although the German Chancellor has avoided confronting NATO openly, she seems to be taking steps in that direction.
Chancellor Merkel had warned the European countries that in the future, they could not depend on the United States for their security.