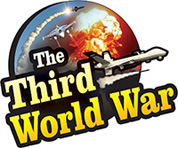 Washington: 'Nations like China and Russia are making significant investments in AI for military purposes which include projects that violate the international norms and human rights. This raises much serious questions,' pointed the US defence department while declaring its independent strategy for the Artificial Intelligence (AI). It has been revealed that the US defence department has entrusted the responsibility of AI projects to leading companies like Microsoft and Google.
Two days ago, US President Trump had issued an ordinance to maintain the leadership of the United States in the AI. The ordinance instructed all the US agencies to prioritise investment, research and development of the AI sector. The US Defence department has clearly indicated the keenness of the United States to take leadership in the AI, with the declaration of an independent strategy, within 24 hours of the ordinance.
US Defence headquarters Pentagon has published a 17-page policy by the name 'Harnessing AI to Advance our Security and Prosperity'. Dana Deasy, Chief information officer at the Pentagon disclosed this information at a press conference. Deasy underlined the importance of the independent strategy saying "AI will not only add to the prosperity of the United States but will also strengthen the national security. The United States has to use AI for maintaining its tactical advantage and to dominate the future battlefields.'
The 17-page policy document indicates that the US defence department will use AI for all purposes ranging from collecting confidential information to maintenance of fighter jets and warships. It also mentions about boosting the security of soldiers and giving an impetus to the campaigns. Though there is no mention of killer robots which is known as the controversial issue of the military use of AI, it includes an order passed in 2012. The order mentioned the importance of human control over the defence equipment.
Last year, the US defence department had claimed of preparing a technological foundation in the AI and had announced a solid investment of $ 2 billion in the sector to start the 'Third Wave'.