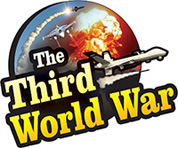 Washington: The US 'Special Forces' are secretly supporting the Saudi military in their war against the Houthi Rebels in Yemen. A leading United States daily made this claim in a published news report. It has also criticised that this secret presence of the US 'Special Forces' in Yemen is contrary to the US Military's policy.
The Saudi conflict against the Houthi rebels in Yemen has total support of the United States. The conflict started by Saudi and its Arab allies against the Houthi rebels who have deposed the elected government and taken control of the capital and other cities, has been justified by the United States. It had also alleged that Iran was behind this proxy war against Saudi Arabia under the cover of Houthi rebels. Therefore, the United States had supplied arms to Saudi for this conflict. Also, the US military had declared that they will not directly get involved in the conflict.
The US daily has claimed that there are about 500 soldiers of the US 'Special Forces' directly assisting Saudi in the conflict against the Houthi rebels since December. The United States intelligence agencies are helping Saudi to collect information on the Houthi rebels. The US soldiers are also training the Saudi soldiers for specialised military operations. The daily has also published a news report claiming that the US surveillance aircrafts are providing the Saudi military with information. It has claimed that this news report is based on the information received from the US military officials and European diplomats.
The United States is claimed to have deployed these soldiers after the missile attack last year by Yemen on Riyadh, the Saudi capital. Saudi Arabia and the United States had accused Iran of supplying the missile for the attack to the Houthi rebels.
UAE military deployment on Yemen's Socotra island criticised
Sana'a: The United Arab Emirates (UAE) has deployed 4 military aircrafts and 100 soldiers on the 'Socotra' island in Yemen. The locals have criticised this deployment of the UAE army on the Yemeni island terming it as an intrusion.
The UNESCO has awarded the world heritage status to the Socotra island. The locals and the media have criticised the landing of the UAE military aircrafts as an attack on the sovereignty of Yemen. This UAE military deployment is considered to be important in view of the increasing activities of the Houthi rebels.