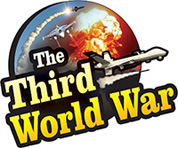 Washington: Sanctions should be imposed against the ruling Chinese regime that has put around 1.1 Uyghurs of Xinjiang province under house arrest, demand US Senate members. A few days ago, a commission which is a part of the US Congress, had submitted an extensive report about the Chinese efforts to pressurize the Uyghurs living in the United States and other countries into espionage.
A group, led by Senator Marco Rubio of Florida and Representative Chris Smith, Republican co-chairs of the bipartisan Congressional Executive Commission on China, along with 15 US Senate members put forth the demand of sanctions against China before US Secretary of State Mike Pompeo and US Treasury Secretary Steven Mnuchin. In the letter covering these points, US Senate members diverted the attentionto the Chinese surveillance that Uyghurs in Xinjiang province are being subjected to and the transformation of the province into police state.
The letter has called for sanctions under the Global Magnitsky Act against ruling Chinese regime and its officials. US Senate members have also accused that the ruling Chinese regime is openly violating humanitarian rights in Xinjiang. The letter also mentions that a "tough, targeted, and global response" is required against the torture of Uyghurs by China.
In a shocking report published by the United Nations 'Elimination of Racial discrimination' (CERD), it was revealed that China is holding 1.1 million Uyghurs in different camps and centres under "counter-extremism" campaign. Prior to it, Hui Muslims in China had begun raising voice against Chinese atrocities since the last few months. China hasover 20 million Muslims, of which Uyghurs form a majority, whereas Hui Muslims are the second-largest.