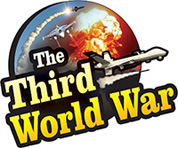 Washington: 'Iran has been causing anarchy in the Middle East, and as a result, there has been a growing threat to the American interests in the Middle East and the United States is fully aware of taking care of the situation,' US Secretary of State, Mike Pompeo warned Iran. The United States has deployed an aircraft carrier, bombers and 'Missile Defence System', in the Middle East and it is against this background that the statement of the Secretary of State assumes significance.
In an interview given to a US news channel, the US Secretary of State once again warned about the increasing Iranian threat. 'We've done all the right things to increase our security posture to the best of our ability,' Pompeo said, 'but we also want to make sure that we had deterrent forces in place, so in the event that Iran decided to come after an American interest whether that be in Iraq, or Afghanistan, or Yemen, or any place in the Middle East — we were prepared to respond to them in an appropriate way, warned the US Secretary of State.
While talking about the defence preparedness of the United States, Pompeo pointed out that there would be no miscalculations. He claimed that the aim of the United States is not war, but to change the policies of the Iranian regime. Further, the Secretary of State reminded that the United States had deployed an aircraft carrier and other systems, in the Middle East, even in the past. He also drew attention to the news that stated President Trump keeping an alternative for negotiations with Iran open.
Only last month, Chief of the Iranian Defence forces, Mohammed Bagheri had threatened that if the anti-Iran activities of the United States and allies keep on increasing, Iran will stop the freight movement in the Strait of Hormuz. While threatening, photographs and videos of the US aircraft carrier and destroyers patrolling in the Persian Gulf clicked by a drone had been released by Iran.