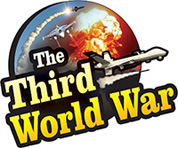 Washington/London: Reports had been published a few days ago about the presence of Russian submarines in the northern part of the Atlantic Ocean. Following this, the United States has deployed its gigantic aircraft carrier 'USS Harry Truman' in this marine region. Moreover, the United States has carried out an anti-submarine war exercise for 12 days to deliver a message to Russia. The activities of both the navies, just before the scheduled meeting between US President Donald Trump and Russian President Vladimir Putin, are attracting the attention of the observers.
It was reported that two of the Russian diesel-electric submarines had been despatched to the Atlantic Ocean. Admiral James Foggo responsible for the Europe and Africa division of the US Navy expressed concerns over the Russian deployment. Admiral Foggo pointed out that the current Russian submarine deployment in the Atlantic Ocean and various other regions is even more than what it was in the Cold War era. At the same time, the capabilities of the submarines and the range of the Russian missiles have been enhanced tremendously, said Admiral Foggo.
Admiral Foggo had also warned in the past that the Russian Navy is testing the defence preparedness of the United States. Admiral Foggo claimed that Russia is aware of the targets to be hit in case of a conflict with the United States and that Russia has already determined its targets. The NATO Secretary General Stoltenberg had warned that Russia is spending huge amounts for submarine development and this is a major threat for the security of the NATO countries and the United States. This seems to be the reason that the United States is watching the Russian movements very closely.
On receiving reports of the Russian submarine deployment in the north Atlantic region, the United States has despatched the aircraft carrier, USS Harry Truman to the same marine region. The importance of this deployment increases in view of the destroyers equipped with advanced anti-submarine technologies accompanying the aircraft carrier. Meanwhile, the United States and the NATO have started an anti-submarine war exercise in the marine region. Canada, Denmark, France, Germany, Netherlands, Norway, Spain, Turkey and the United Kingdom are participating in these war exercises along with the United States which will last for 12 days. Therefore, eyes of all the observers around the world are focused upon the developments in the North Atlantic region.
The importance of the soon-to-be meeting between US President Trump and Russian President has increased further against the background of this rising tension. The naval movements of both Russia and the United States only indicate that the tension between them has not reduced.