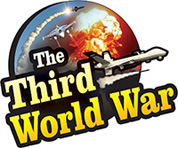 Washington: Against the background of the rising attacks on the oil tankers in the Persian Gulf and the increasing tension with Iran, the United States has intensified the efforts to form a front with the Middle Eastern countries. US defence Chief General Joseph Dunford said that this front is to ensure the security of the oil tankers passing through the Persian Gulf and the Gulf of Aden. An important meeting between the United States and the Arab-Gulf countries, on this subject, is scheduled to be held in the next week.
US Defence Chief General Dunford has prepared this plan and will be leading the front, himself. The United States is making efforts for freedom of freight movement through the Persian Gulf and the Gulf of Aden. As a part of these efforts, the United States will be deploying warships having Command and Control, in the marine region. General Dunford further added that the United States expects the Middle Eastern countries to deploy their patrol ships to ensure the safety of the oil tankers and cargo ships passing through this region.
The US Defence Chief claimed that the Strait of Hormuz and Bab Al-Mandab Gulf are essential from the cargo movement point of view. Dunford said that the United States was in contact with its allies in the Middle East, and the complete picture of the front will be apparent in the next few days.
The US Defence Chief avoided mentioning Iran at this time. But the United States and its allies are accusing that the security of the marine cargo movement has been threatened only because of Iran and Iran affiliated Houthi rebels in Yemen. The Iranian Revolutionary Guards and Houthi rebels from Yemen have been accused of carrying out attacks on the oil tankers in the Persian Gulf. The United States has also said that it has proof that Iran attacked the oil tankers from Japan, UAE, Saudi and Norway.