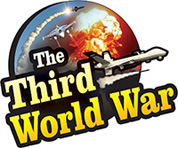 Moscow: 'French President Emmanuel Macron mentioned about mutual ties between the United States and Europe. Europe depends on the United States for security. But don't worry about it, Russia can help you with that. Russia will provide security to Europe. We can at least ensure that Europe will not be faced with any new threats,' said Russian President Vladimir Putin when he claimed that Russia could protect Europe from the United States. He made these statements at the 'Saint Petersburg International Economic Forum' (SPIEF).
The United States has imposed large scale sanctions against Russia on the issues of the Ukrainian conflict and the attack on a former Russian agent in the United Kingdom. Two weeks ago, the US President also announced withdrawal from the Iran nuclear deal and at the same time imposed harsh sanctions against Iran. After imposing sanctions against Russia and Iran, the United States had also issued a stern warning that any country entering trade or military cooperation with Iran or Russia will also have to face sanctions. This has caused a tremendous tension between Europe and the United States and a sentiment to challenge the United States is growing in Europe.
The European countries are trying to get closer to Russia and China to be able to stand against the United States. Germany and France have taken the lead in doing this. German Chancellor Angela Merkel's visit to Russia followed by China in the last 15 days has attracted a lot of attention. Within a week of Chancellor Merkel's visit, French President Macron has also embarked on Russia's tour. During their visits, these frontline leaders have been seen to be openly expressing displeasure about the United States and accepting Russian and Chinese cooperation,while Russia and China have also indicated their willingness to align with Europe to antagonise the United States.
In view of this, the statement made by the Russian President has created a lot of sensation. This statement refers to the widening rift between the United States and Europe over the Iran issue. While assuring cooperation to the European countries on the Iran issue, Putin targeted the United States for the same. 'The decision taken by President Trump in the Iran issue was a part of fulfilling the promise that he had made to the US people during his election campaign. But if the agreement is nullified, then all the involved countries will have to bear major losses,' warned Putin.
To resolve the differences of opinion with the United States a dialogue is required, which calls for a discussion based on trust, said Putin further. If trust factor is missing, nothing can be achieved through the dialogue and use of force will be the only available option, warned Putin. Use of force can only lead to a tragedy, Putin said in order to highlight the consequences of a conflict.