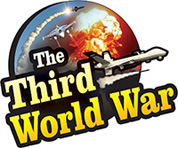 Washington/Muscat: The United States has made a new strategic move to counter the Iranian arrogance in the Persian Gulf. A new treaty was signed between the United States and Oman, also according to the agreement, US warships and fighter jets are to be deployed in Oman. Therefore, US officials claimed that their movements would get more aggressive in the Persian Gulf. Whereas, the new US base in Oman is believed to be a strong retaliation to Iran, which has been threatening to blockade the Persian Gulf.
The US Embassy in Muscat announced the agreement with Oman saying, "It is a military agreement signed between the Oman and US officials. According to the agreement, ports of Duqm and Salalah will be made available to the United States". Oman has adopted a neutral stance in the Middle Eastern disputes till date and said that the agreement was part of cooperation for mutual security. Under the agreement, the US warships will be deployed in the ports of Duqm and Salalah. The US Embassy published a statement informing that the US fighter jets would also be allowed to use the air bases in both the cities. Additionally, the US embassy has clarified that "Of these, the Duqm port is of the highest strategic importance for the United States Navy". However, the US Embassy, as well as the Oman officials, avoided giving any further information.
The bases in Oman are said to be strategically very important for the United States. Until now, the US Navy had bases in Saudi Arabi, United Arab Emirates (UAE), Bahrain, Kuwait, Qatar and even Oman in the Persian Gulf. Nevertheless, all the bases are in the Persian Gulf, and the US warships had to cross the Iranian Strait of Hormuz to reach there.
In the last few months, the Iranian Navy had tried to threaten the US warships in the Persian Gulf by sailing dangerously close to them. At the same time, Iran threatened to blockade the Persian Gulf if they impose harsh sanctions or initiated military action. If that occurs, the oil supplies from Saudi and the other Arab allies to the United States and the other western countries would be blocked, the Iranian leaders warned.
In such a scenario, the new cooperation between the United States and Oman is a strong retaliation against the Iranian threat. The port of Duqm is located on the southern coast of Oman and is nearly 500 Kilometres away from the Persian Gulf. Therefore, the deployment of the US warships at the port may prove to be very critical strategically. The United States sphere of influence in the Persian Gulf seems to have increased with the two bases in Oman situated right at the entrance of the gulf.