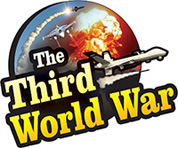 Islamabad: Pakistan Prime Minister expressed a concern that the threat from India for Pakistan, is still not over and India can once again perform the misadventure of attacking Pakistan. Prime Minister Imran Khan said, "But Pakistan has made all the preparations to retaliate against India." While Pakistan is making these announcements of war preparedness, the intensity of the conflict between the militaries of the two countries, at the Line of Control and the international border in Jammu-Kashmir, is increasing by the day.
Reports are being published in Pakistan that India is likely to carry out one more strike in Pakistan. Pakistan fears the use of the Indian navy for this attack. Therefore, along with the military and air force, even the Pakistan Navy has been put on high alert. The Pakistani leaders are making tall claims, to raise the morale of the defence forces and the countrymen, under the pressure of an Indian attack. Pakistan is consistently warning a three times stronger retaliation, against an Indian attack.
Prime Minister Imran Khan, continuing with his session initiated a few days ago, warned that the Indian threat is still looming. Imran Khan also issued a warning of strong retaliation, against India, in the same breath. At the same time, Imran Khan claimed that an unprecedented counter-terrorism campaign had been launched in Pakistan. Indian leaders and defence officials are warning that if Pakistan does not take credible action against the terrorists, India will once again carry out a strike inside Pakistan. The claims made by Imran Khan, are very suggestive against this background.
Meanwhile, the leaders of his own country have denied the claims made by Imran Khan, regarding counter-terror action. Opposition leader Bilawal Bhutto claimed that there is no counter-terrorism action; instead, the terrorists have been detained, to protect them from a possible Indian action. The reformist groups in the Pakistani media is also making similar allegations against the government. This group of press believes that if Pakistan decided to side the terrorists this time, it would have to pay a very dear price for its actions.