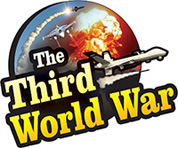 Washington: A few months ago, US President Donald Trump had issued a stern warning that 'I will not be participating in the programs organised by the 'Fake News Networks', during the 2020 presidential campaign. The US President's assertive stance against the misinformation spreading on the US media and social media, had caused a sensation. On the sidelines of the US President's stand, the US Department of Defence initiated an independent program, to restrict the fake news and misinformation in 2020 and even after that in the future.
The Pentagon clarified that the social media posts with fake news and misinformation were a threat to national security. Therefore, the department has initiated an independent project to curb it named the 'Semantic Forensic Program' (SEMFOR). The Defence Advanced Research Projects Agency (DARPA) has been assigned the responsibility of implantation of the project. Under the plan, DARPA would be developing a separate software for the purpose.
Sources informed that the software developed by DARPA would have the ability to search for fake news and misinformation within five hundred thousand news, photos, videos, audio clips. Furthermore, various algorithms would also be used in the software to achieve the assigned target. The software would be tested for four years, and the scope will be expanded depending on the success.
Many US agencies and officials are trying to restrict the fake news and misinformation, during the presidential elections upcoming in 2020. On the sidelines of the developments, assigning the responsibility of curbing the fake news and misinformation to a leading department in the US, the Department of Defence assumes much significance. In the past few years, various campaigns were initiated in the US, Europe and many other countries, and the campaigns include journalists, analysts and technologists.
The leading US media initiated a barrage of criticism against Donald Trump after he became the President in 2016. President Trump had lashed out at the media saying that the ones spreading fake news and misinformation were the biggest enemies of people of the United States. President Trump had stated that the US media were misleading the people and that they had lost their credibility.
At the same time, Trump's opponents and the group known as the Deep State were claimed in the past to be making attempts to overthrow the Trump administration using the media and social media. Moreover, the NGO's funded by the US billionaire George Soros had conspired to control the social media to stop President Trump's campaign and the right-wing groups.