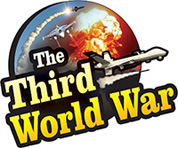 Washington: 'The social media companies are controlling the free exchange of thoughts because of competition and political biases. This encroachment on freedom of expression will not be tolerated and legal action will be initiated against the leading companies resorting to this,' warned the Trump administration. The high-ranking officials from these leading companies have denied all these allegations during the deposition in front of the US congress.
A few days ago, the war between Trump and his opponents had reached the social media. It was exposed that renowned investor George Soros and the voluntary organisations under his funding umbrella had imposed censorship on the social media in an effort to stop the campaigns of Trump and the right-wing groups in Europe. David Brock, the founder of Media Matters had suggested that the algorithm of social media need to be changed in order to control the campaigns of the right-wing groups.
Brock had proposed this to stop Trump and the right-wing group leaders like him from undertaking an aggressive campaign in the upcoming elections in Europe and United States. Brock had said that there is a need to control the content being uploaded on the social media. After Brock's scheme was exposed it was being said that the identity of the internet as the most unbiased and democratic medium has come under threat. The credibility of the leading media companies also was being doubted.
This was a jolt for the people planning to use the social media to run a tirade against President Trump. Following this, the Trump administration has indicated institution of an enquiry against the concerned social media companies. Attorney to the US President, Jeff Sessions, released the information. The actions of the leading social media companies are plagued by competition and political bias. With an effort to control the freedom of exchange of thoughts, these companies are trampling the right of freedom of expression, accused Sessions. This misuse of the social media and encroachment on the freedom of expression will not be tolerated, warned Sessions. Therefore, Sessions issued a warning about initiating action against the leading social media companies. The White House also has reportedly increased movements for this purpose.
But two companies have denied the accusations made by the Trump administration. They claimed that there is not foreign interference in the content on the social media, during a deposition in front of the US congress. The officials of two giant social media companies have assured the congressional committee that they will aggressively work to completely eliminate any foreign interference in the content published on the social media.
Meanwhile, since the last few days severe conflict has erupted between President Trump and his opponents. In the last month, 300 newspapers in the United States had published editorials against the Trump policies on the same day. The information about change of algorithm was exposed only a few days after that. Pointing this out, Trump and his supporters are alleging a major conspiracy behind this.