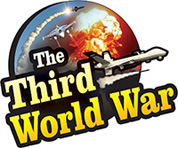 Washington: US President Trump has delivered a clear warning "I will not be participating in the programs of the 'Fake News Networks' during the campaign for the 2020 presidential elections." Before this, the opposition Democrat party declared a boycott of the Trump group owned news channel 'Fox News'. This Trump warning is said to be in retaliation to that. Therefore, the conflict between the media groups in the United States and President Trump seems to have intensified.
The US media had showered heavy criticism on President Trump after he became President of the United States. President Trump lashed out at the media saying that those spreading Fake News are the biggest enemies of the US citizens. Trump targeted the US media groups like CNN, New York Times, The Washington Post and CNBC. At the same time, Trump had claimed that Fox News has the highest viewership and is the most popular news channel in the country.
A few days ago, the weekly 'The New Yorker' had alleged close connections between President Trump and Fox News. Taking cognisance of this report, the Democrat party announced that Fox News would not be its Media Partner during the 2020 election campaign. Democrat party chief Tom Perez informed about the boycott saying 'Fox News will not give the correct and unbiased news about our candidate.'
President Trump reacted viciously against the Democrat party decision. Ridiculing the other media channels as 'Fake News Networks' Trump had warned that he would not participate in the programs of these channels.
Even in the past, Trump has consistently targeted the US media. In February 2017 President Trump had made a sensational accusation that the US media are enemies of the country. President Trump had said that the US media are misleading the US people and they have lost their credibility.
The new development points to further intensification of the conflict between President Trump and the US media, against the background of the presidential elections coming up next year. Claims have already been published that Trump's opponents and the 'Deep State' operational in the United States have attempted to overthrow the Trump regime through media and social media.