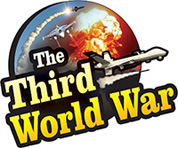 New York/Tehran: Against the background of the rising tension between the United States and Iran, it has come to fore that the United States has refused to grant a visa to Iranian Foreign Minister, Jawad Zarif. China and Russia have resented the US decision and have said that it was the duty of the United States to grant a visa to the Iranian Foreign Minister. At the same time, the United States expressed displeasure that Russia and China created obstacles when the United States presented its stand on the attack on its embassy in Iraq.
The United States took action against Iranian Major General Qassem Soleimani in the last week. Soleimani was killed in the US attack. The tension between the United States and Iran has been consistently increasing since then and a meeting of the security council has been convened to discuss the issue. Iranian Foreign Minister Jawad Zarif made a visa application to be present during the meeting.
But US state department rejected Zarif's application. No reasons have been forwarded for the rejection. Therefore, Russia and China, along with Iran, have fired salvos of criticism at the United States. Iranian Foreign Minister claimed, "I have been refused the visa because of the fear that someone will come to the United States and expose the truth behind the US actions."
China too lambasted the United States, over this issue and said that as an organising country, it becomes the duty of the United States to provide the necessary facilities to the dignitaries from other countries. While demanding a visa for the Iranian Foreign Minister, China also criticised the US action. China accused that the action was taken against General Soleimani only becomes unilateral adventurism. Russia too expressed displeasure over the US action.
The United States also lashed out at China and Russia, who are speaking in support of Iran. Last week, there was an attack on the US embassy in Baghdad. When the US was presenting a resolution denouncing the attack, in the UN Security Council, China and Russia opposed it. The United States accused that when 27 countries were supporting the resolution, Russia and China were adamant in opposing it.
In view of these allegations and counter-allegations, the tensions between the United States and Russia-China seems to be increasing, once again, over the Iran issue. Earlier to this, a similar tension had been created, when the United States decided to withdraw from the Iran nuclear deal.