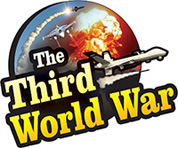 Washington: The policy implemented by the Chinese government regarding the religious freedom of its people is a matter of concern for the United States, criticized US Secretary of State, Mike Pompeo. He further went on to claim that the issue was also raised during the discussions with China. A few days ago, an international news agency 'AFP' had published a news regarding accusations levelled by the Hui Sect that the ruling Communist regime in China is set to eradicate Islam religion from the country.
Secretary of State, Pompeo had clarified his stand on foreign policy challenges while speaking to the news channel 'Voice of America'. At that time, raising the issue of the oppression faced by the Tibetan Buddhists and Uyghur Muslims, the interviewer questioned, 'What is the stand of the US States Department in the regard?' replying to which Pompeo made a serious allegation that the ruling Chinese regime is on the wrong side of the religious freedom.
'For the United States, religious freedom is a part of individual human rights, and we present this stand to every country during discussions,' Pompeo claimed to have clarified the United States' stand to China. At the same time, he warned that the use of counter-terrorism measures for religious oppression as done by China is incorrect. US Secretary of State lashed out at China saying, 'No country in the world should use counter terrorism measures to persecute religious freedom. No one should be punished by the government for their religious beliefs or their religious activities connected to those beliefs'.
More than 210 million of the Chinese citizens are Muslims. There is a majority of Uyghur and Hui sects and since the last few years both these sects have been targeted by the Chinese government. The Chinese government has denied permission to grow a beard and even to celebrate Ramadan for these people. At the same time, under the pretext of sound pollution, the use of loud speaker too is prohibited in the mosques whereas the numbers of students in the institutions that impart religious education have also been restricted.
Over the last decade, aggressive security campaigns have been undertaken against the Uyghur Muslims in the Xinjiang province holding them responsible for the terror attacks. Reports of thousands of Muslims being lodged into camps under the pretext of sending them out for work or education have been revealed. Earlier, after declaring the Buddhist preacher Dalai Lama as a traitor, the Chinese government had attempted to change the identity of Tibet.