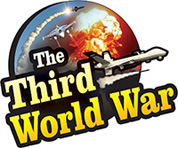 Washington/Canberra: Captain Jim Fannell, a former US intelligence official, issued a severe warning, 'The ruling communist government in China is adopting the Soft Invasion Policy, using its financial might. On the strength of this policy, China will swallow the smaller countries in the South Pacific.' Captain Fannell issued this warning during a program on an Australian news channel. Only a few months ago, the US Ambassador to Australia had accused that China was trying to trap the countries from the Pacific region under an unsecured debt burden.
Captain Fannell drew attention to the Chinese expansionist policy during the program '60 Minutes Investigation', broadcasted on an Australian news channel. The former Chief of intelligence with the US Pacific fleet claimed 'South Pacific region is a connection between Americas and Australia and New Zealand. This is a lifeline for these countries and at the same time, this region can be used to corner these countries. China has developed a special interest in this sector because of this realisation.'
Captain Fannell pointed to the discrepancy in the Chinese assurance and actions 'A few people thought that China would never build a strong navy. But as of today, China has built a strong navy. China had assured not to deploy warships. But Chinese warships are being deployed in many regions.'
Fannell said that the international system is changing and China is getting a strong feeling that it can lead the new global system. The two centuries before this were known as the British Century and the American Century and Fannel underlined that China is moving to make sure that this century is known as the Chinese Century. The US official drew attention to the Chinese ulterior motives saying that China dangles a carrot of financial aid in front of the smaller South Pacific countries and in due course of time becomes the owner of the country.
While talking about the Chinese activities, Captain Fannell referred to the incidents in the Island Nations like Kiribati, Solomon Islands, Fiji and Vanuatu. The US official pointed to the Chinese threat saying 'Poring humongous amounts of money in these countries, China gains control over their ports, airports and mines and subsequently, the entire country becomes a Chinese subject. This tendency is being observed in South Pacific countries.'
Saying that these Chinese activities are warning bells for Australia, captain Fannell said that the Australian people also have started expressing fears that China will dominate the country in the next 25 to 30 years.