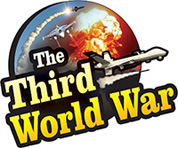 Washington: Alarmed by the Swarm attack on the Saudi oil projects, the United States has purchased a system to destroy swarms of drones. As per received information, the Phaser system can interrupt the signals of the drones and destroy them. But it has not been revealed where the United States is planning to deploy the system.
The Saudi Arabian oil project was attacked with ten drones and more than 15 rockets. The attack caused a major damage to the oil project and the oil supplies were interrupted. The Patriot air defence system is already deployed in Saudi and some other Gulf countries. But as this system failed to intercept the attack, questions were raised on the deployment of the concerned system. Against this background, it has been revealed that the United States has developed a new system to intercept swarm drone attacks.
The US air force has developed 'Tactical High-Power Operational Responder' (THOR) or Phaser system, and it is claimed that this system can destroy an unmanned aircraft within seconds. The US air force said that this system will be successful in intercepting the swarm drone attacks on the United States or its interests around the world.
Missiles, bullets or lasers are not used to intercept drones. The US air force clarified that the powerful electromagnetic energy generated by this system destroys a fleet of drones. The concerned system is of the size of a container, and it can be deployed in any part of the world through the US C-130 transport aircraft.
Currently, this system will be deployed in the United States. The US air force did not reveal any other locations, where the concerned system could be deployed.