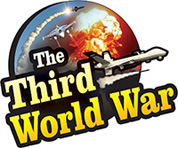 Washington: The US fighter jets, bombers, drones and other weapon systems have been withdrawn from 13-year old base of the United States, in Qatar, on an immediate basis. The US air force informed that the 'Middle East Command Centre', which was at Al-Udeid in Qatar, has been shifted to the air force base, in South Carolina State, in the United States. The US air force claimed that this was a temporary arrangement. A leading US newspaper carried this report. But the movement of the US command centre, against the background of the rising tension with Iran in the Middle East, is indicating something else.
Middle East command Centre was established in Saudi Arabia, in 1991, at the time of the Gulf war. But in 2003, when the United States started the counter-terrorism campaign in Iraq, the command centre was moved to Al-Udeid base in Qatar. Al-Udeid base in Qatar is known as the second-largest US airbase in the Gulf after the US base in Kuwait. This airbase was responsible for surveillance in the region extending from the Indian subcontinent to Middle Eastern countries and northern Africa. The aircraft from this base participated in the air operations in Iraq, Afghanistan and Syria. Therefore, this is considered as a vital US airbase.
But, on Saturday, 300 fighter jets, bombers and helicopters, left for the United States. Leading US daily 'The Washington Post' reported this, quoting sources. The aircraft in Qatar, under the Middle East Command Centre, will reach the Shaw Airbase in South Carolina, in the next few hours. The Al-Udeid airbase was empty for a few hours after the departure of all these US aircraft. The Qatar military took over the base late in the night, on Sunday.
The daily criticised that the US president's decision to vacate the Al-Udeid airbase, against the background of the attacks on Saudi oil projects, saboteur attacks on the oil tankers in the Persian Gulf and the Iranian threat rising by the day, is inappropriate. But the US air force said that the military movement from the Qatar base is only temporary. The US air force clarified that the deployment in South Carolina is to strengthen the US air force with advanced technology. The daily reported that as informed by the air force, the Middle East Command Centre will be reactivated after the US air force completes the strengthening activity.