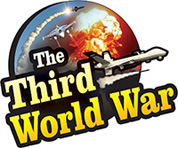 Washington/Beijing: The United States administration decided to ban Chinese drones on suspicion of espionage within 24 hours of the warning issued by the US Secretary of State to stand against the Chinese challenges. The US Department of Interior banned 800 Chinese drones being used in the United States and has instructed immediate withdrawal of these drones from service. China has reacted very sharply to the decision. China accused the United States of misusing the issue of national security.
Reports are being received since the last few days that there is a possibility of reaching a solution regarding the US-China trade war. It has also been reported that the United States has finalised the preliminary draft. It has also been claimed that President Donald Trump has made preparations to invite the Chinese President to sign the agreement. But the Trump administration has given clear indications that it is not willing to give up on the other sensitive issues while the issue of the trade war is being resolved.
A few days ago, Ajit Pai, the chief of the Federal Communications Commission, warned to ban the Chinese telecom companies. The issue of US national security was highlighted at this time. Following that, the US Secretary of State, Mike Pompeo clearly warned that the entire world needs to unite to face the various challenges posed by the Chinese rulers.
While saying this, he had threatened to expose the way China is using its agencies and economic policies for world domination. Within 24 hours of the Pompeo warning, the US Department of Interior took this decision, regarding the ban on the Chinese drones. Most of the drones used by this department are either of Chinese make or have been built on Chinese technology using Chinese components. These include more than 100 drones made by the Chinese company DJI.
The spokesman of the Department of Interior said that the issue of ban on the Chinese drones is being reconsidered and the ban will be in effect till the final decision is reached.
It is said that warning issued by the US Internal Security Department also is one of the reasons for the decision taken by the Department of Interior to ban Chinese drones. In this warning, the US Internal Security Department had raised questions on the security of the information gathered by these Chinese drones.